Kelly from Oceonics - 12 / Sep / 2020
HOW DOES A SAFETY RAZOR WORK?
We can truly understand that it can be 'scary' to start shaving with a Safety Razor. When I made the switch myself it took some time to get used to it. But I found out quickly that it didn't work differently then any other razors. I got confident enough to shave my bikini line and armpits, besides only my legs. And as I predicted: that was perfectly fine.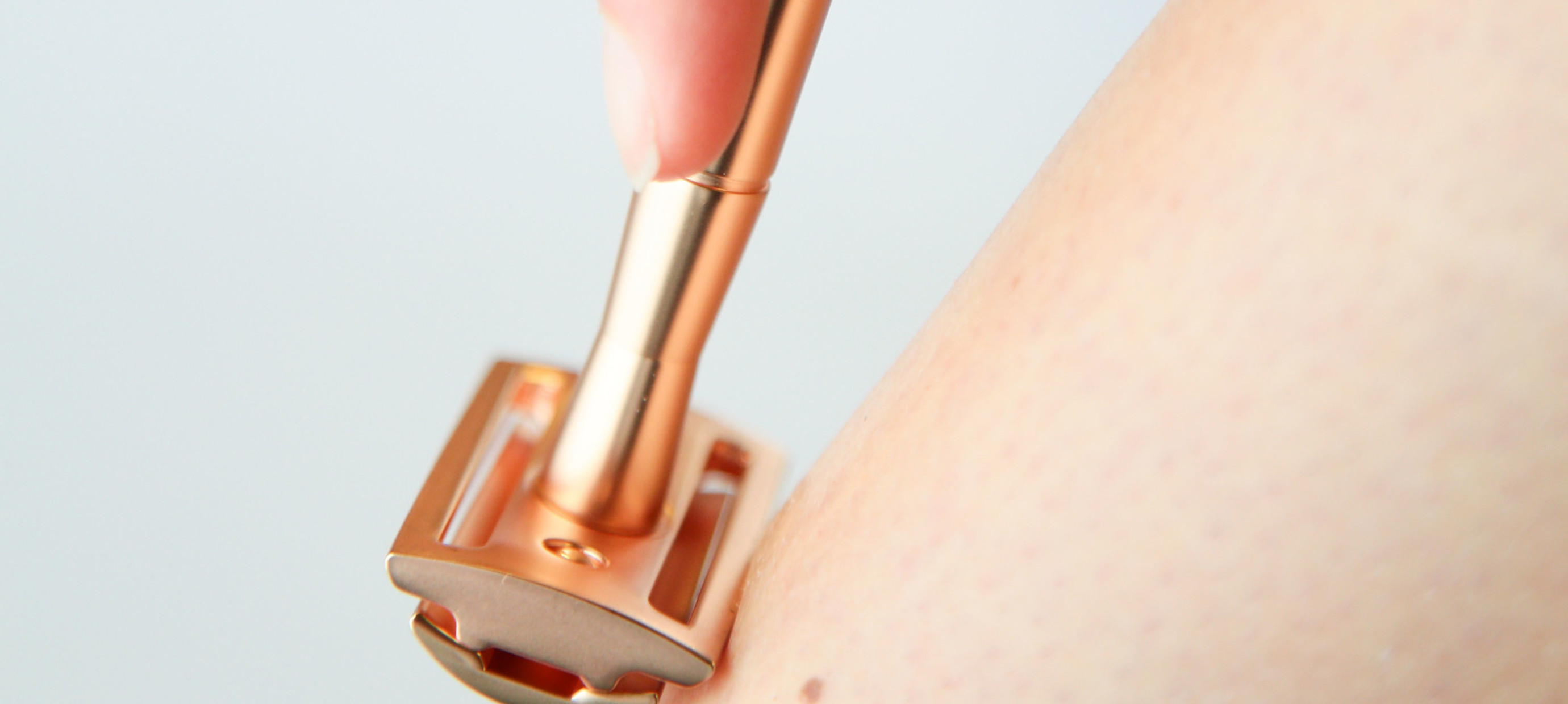 The Safety Razor itself exists out of a steady handle with a comb. The only thing you replace is the blade, a stainless steel one, with the sharpness on both sides. Because you only replace that part, you will save a lot of waste. And in total: a lot of disposable plastic razors.
Below, you will read everything you need to know when you use the Safety Razor for the first time. 
Step 1: place the blade
To start shaving, you will have to place the blade into the comb. With our Oceonics Safety Razor's it is super easy in vier simple steps. There we go!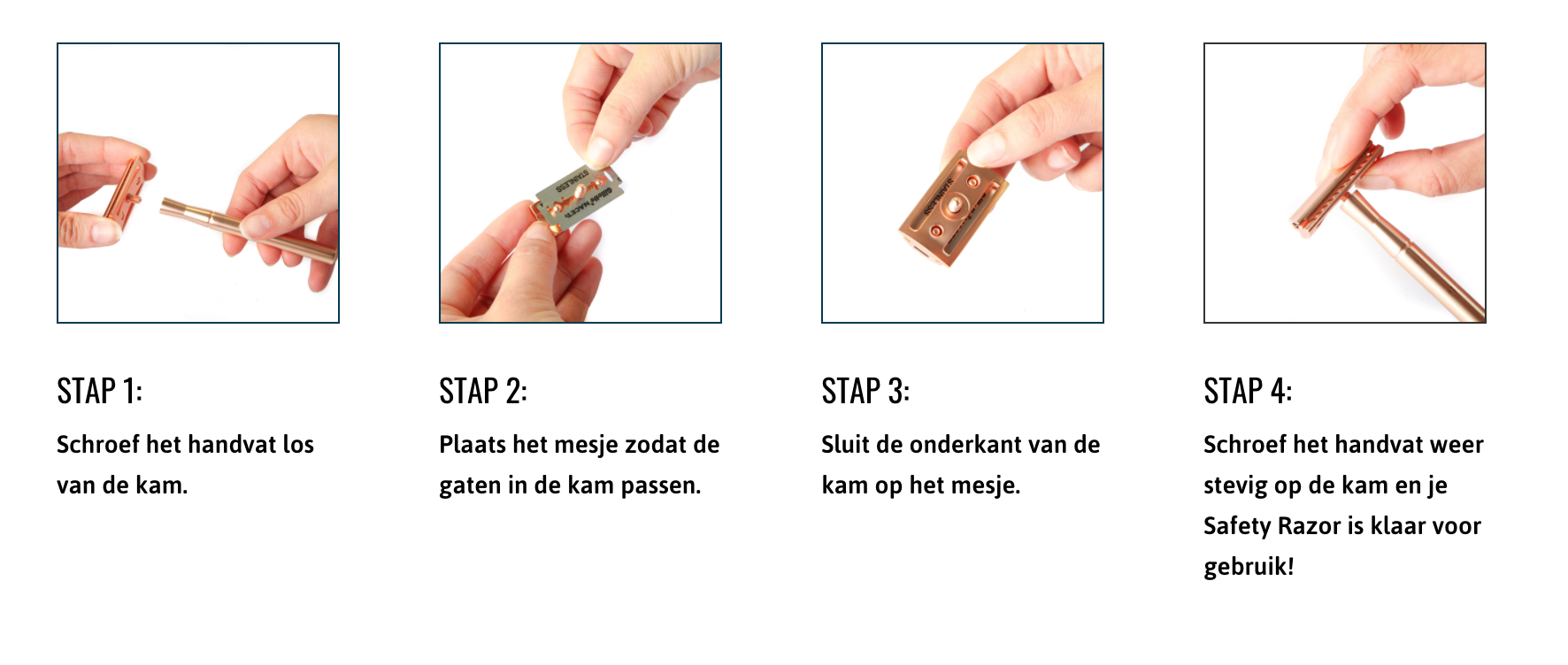 Step 2: shaving with the Safety Razor
Shaving with a Safety Razor isn't any different from an other shaving razor. The most important thing is that the blade must do all the work. Don't put too much pressure on your skin.
Place the razor in an angle of 30 degrees on the skin and gently make the shaving move. For the very best result you treat the skin before use with a shaving soap. 
Step 3: cleaning the razor
To make sure your Safety Razor will last a long time, it is important to keep him clean. You can do that by rinse the razor under lukewarm water after every use so the bits of soap and hairs will float away. Scroove the comb just a little bit open to make that easier.
Save your Safety Razor on a clean and dry spot. For example, you can put it in our special Oceonics Safety Razor Holder. The holder makes sure that the razor can dry properly and besides that, it's a real eyecatcher in the bathroom! Do you want to bring your razor when traveling? Then place on this cover made from recycled material. That way taking your razor on a holiday is super safe.
Shop de Safety Razor and matching items here.
Would you like to stay informed about the rest of our tips? Sign up for our newsletter and discover more about a plastic-free life!