Veerle from Oceonics - 29 / Sep / 2020
GETTING CONSCIOUS ABOUT PLASTIC USE
My alarm goes off. I get out of bed, hop under the shower, wash myself with showergel and shampoo. Then of to the kitchen for breakfast. Fruit with some yoghurt and nuts. I make myself some coffee and prepare my lunch for work. But while I do all of this, I'm constantly aware of the amount of plastic I'm letting go through my hands. Even with this quite normal morning routine.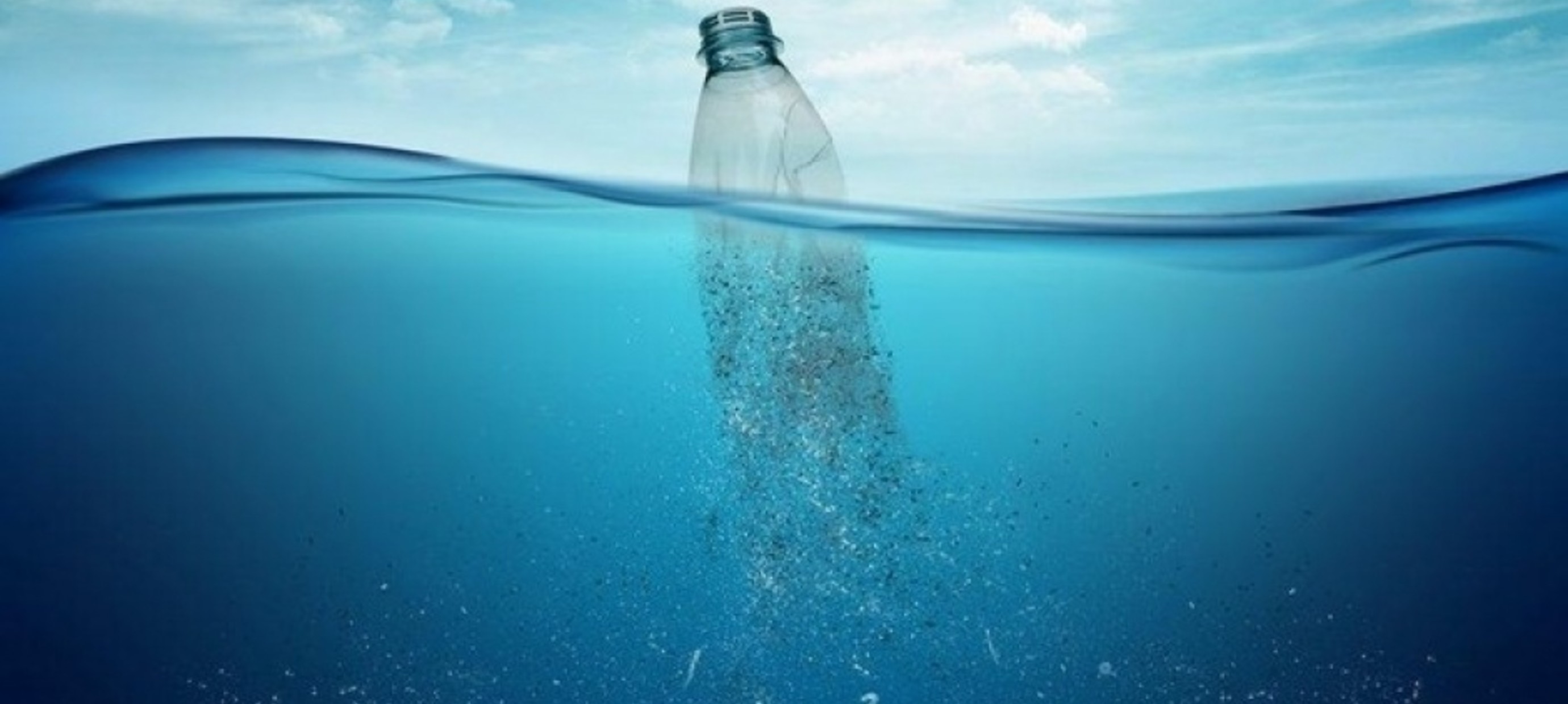 Plas shampoo and soap bottles, wraps around fruit, plastic bags or containers from the nuts, coffee cups, packages from my sandwich toppings and on and on. For years I did this specific morning routine all on automatic pilot, without even thinking about it. Untill I read somewhere that the European plastic production is around 60 milion tons of plastic. Converted to one person that is 31 kilo's of plastic per person. Think about it. With all those small strings of plastic on everything that make their way to your home. Foil, an extra bag. They all count. And plastic producers continue.
In the last century the inventors of plastic threw a party when they discovered the new gold. It was so innovating, cheap and efficient. Material that moves along, that can't break and which is much lighter then glass. And on top of that: your own logo or other graphic design can be printed on it. How fun!
From that century on, we use the stuff almost for everything. But why is plastic so bad? Well. First of all: it's indestructable. It will take up to hundreds of years before it is completely degraded. And because of that, we can't easily get rid of it. Plastic is an overarching term for artificial substances that we make out of raw materials such as petroleum, natural gass and plants. With ten kilo's of 
petroleum you will have enough to make around three thousand (!) of plastic shopping bags. Ten percent of all petroleum is used to make plastic and the rest we convert into gasoline. And with that, 15 to 40 percent of all plastic on the world finds its end stop in the ocean. It devides in poisonous pieces of micro plastics which sea animals see as food. This way it also ends up on our plate. Bon appetit.
Our seas have become one big bowl of plastic soup. This term was made up by American captain Charles Moore. When he was sailing from Hawaii to Southern California he saw big pieces of plastic floating on the ocean surface. He found out that the ocean was full of this pieces of plastic and micro plastics. Hard to filter.
When I was in Malaysia, I walked in paradise. White beaches, palm trees, hammocks: it couldn't get any better. But in the morning, that paradise was far, far away. The beaches would be full with flushed pieces of plastic. Jerry cans, bottles and other, unregonizable stuff. An ocean clean-up sure is a great idea, but preventing it is even better. Get conscious about the damage the artificial stuff does to our oceans and its sea life. And therefore: you! You don't need plastic. Choose 'naked' vegetables and fruits, drink your soda without straws and take your own cotton shopping bag to the supermarket.
Unnecessary plastic doesn't find its way into our webshop. Instead, our products are packed in paper, tin or glass. Materials that are great for recycling and look authentic as well. Getting conscious around plastic isn't hard and you will not exchange comfort for it. Let us inspire you and help us in the battle against the plastic soup! 
Would you like to stay informed about the rest of our tips? Sign up for our newsletter and discover more about a plastic-free life!